ONEKA brand products have won the favor of customers, with a satisfaction rate of over 90%. In order to ensure quality and color stability, we have an independent testing laboratory, supporting industry-leading testing equipment, and have passed "CNAS National Laboratory Certification" and "MA Qualification Certification". All raw materials can only be tested by the testing center. Put into storage and put into production. All finished products need to go through five surface tests of gloss, hardness, adhesion, bending, impact and some physical and chemical performance tests before they can be finally delivered to customers.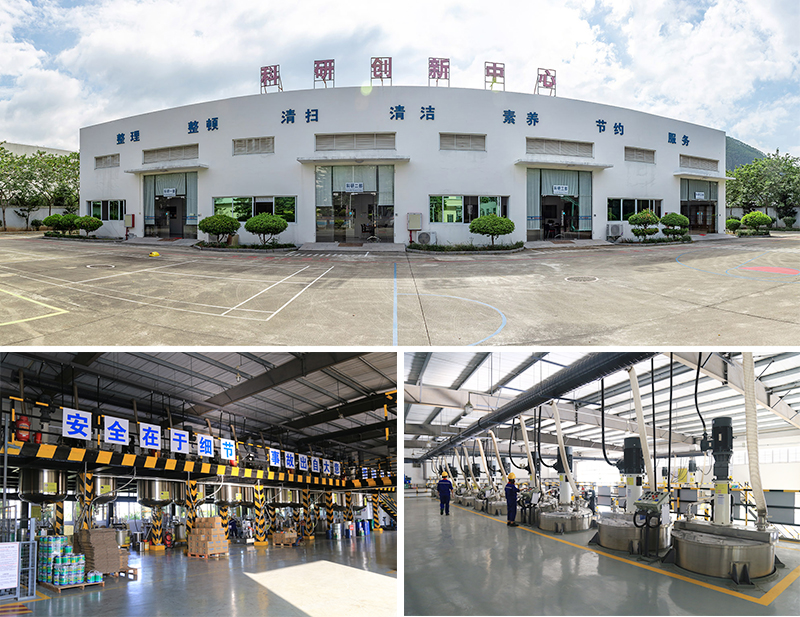 Tell: 18060225036
Thanks for amp; your inquiry is highly welcome!!!
Product overview
This product is a kind of environmentally friendly water-based paint. The main resin is composed of modified epoxy resin, isocyanate crosslinking agent and toughening agent, which is neutralized by acid to form an emulsion. Dispersed resin composed of modified epoxy resin and toughening agent, with pigments and fillers, is ground to make color paste.
Product features
◆The coating film is smooth, smooth and plump;
◆The tank liquid has good stability. If production is stopped for a long time, only a small amount of solvent can be added to resume production;
◆Small smell, environmentally friendly solvents are used as paint additives, which will not affect the health of the operators;
◆Excellent salt spray performance, neutral salt spray test ≥1000 hours (unilateral expansion at the marking point <2mm);
◆It does not contain any heavy metals and tin elements, and is fully compliant with ROHS directives and EPA pollutant control regulations after SGS testing.
Application areas
Auto parts: brake shoes, dust covers, window trims, steel rims, wipers, jacks, etc.;
Hardware industry: elevators, condensers, guide rails, wind wheels, screws, aluminum parts, etc.;
Home appliance industry: motorcycles, electric vehicles, computer cases, TV net covers, lamps, audio speakers, etc.;
Agricultural machinery industry: tricycles, harvesters, etc.
Construction technology
Pre-degreasing → degreasing → water washing → meter adjustment → phosphating → water washing → pure water washing → electrophoresis → post-rinsing → drying
Product packaging, storage, transportation and safety
Packaging: 50L plastic drum or 1 ton can, the packaging can be recycled by our company.
Storage: Store in a ventilated, dry and cool place. The storage period is 6 months at 0~35℃.
Transportation: This product is transported as non-dangerous goods, please do not turn it upside down.
Safety: Do not touch the skin for a long time or get into the eyes by mistake. Rinse with tap water and seek medical attention.
FAQ
Q: What is your minimum order quantity?
Answer: It can be run according to your specific business plan, and we can measure your order according to your actual situation.
Q: Can we do OEM?
Answer: Yes, OEM is welcome.
Q: Are you a manufacturer or a trading company?
Answer: We are a professional manufacturer and we have our own factory.
Q: Can we visit your factory?
A: Yes. Welcome to our factory.
Q: How is your payment?
Answer: 30% deposit in advance, wire transfer, PayPal, Western Union or other 70% balance before shipment.
Q: Do you provide samples?
Answer: Yes, we can provide you with free samples.
Q: What is your delivery time?
Answer: Usually 7 days after receiving your payment.
Agents Wanted
Introduction: We have a variety of different product lines to meet the needs of different markets.
Agency requirements: Distributors with extensive sales networks and hierarchical distribution management are preferred.